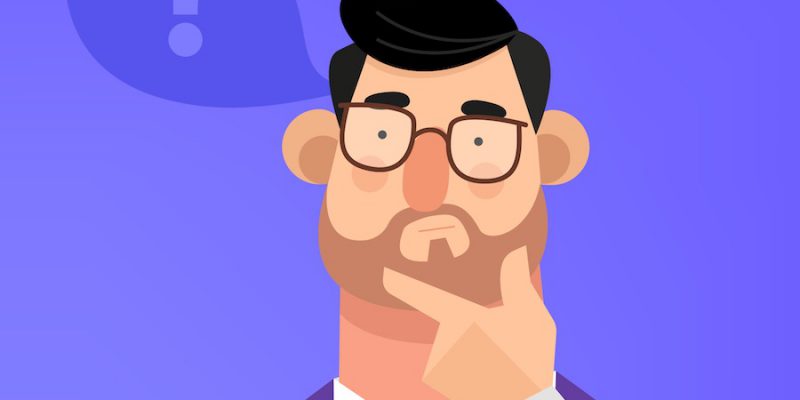 16 Oct

What is Remote IT Support Service, and How Does it Work?

Prospective clients often ask us, "What is Remote IT Support?" In this article, we explain remote IT support, including how this service works, the pros and cons of remote support, and how to evaluate a prospective remote IT support provider.

Remote IT support is a form of technical support in which an IT support provider solves technical problems by connecting to a client's computer via the internet. The most common way this support is delivered is through desktop sharing software, which enables the technician to gain access to the client's computer and solve problems in real-time, with little-to-no interruption to the client's work.
How does remote IT support work?
Remote IT support is a way for IT support providers to deliver tech support without having to travel to a client's location. Typically a client will submit a tech support request through an online ticketing portal. The request will indicate the exact nature of the error or problem the client is experiencing. The support provider will then begin communications with the client, either through email, chat, or telephone, and request permission to gain access to their computer and solve the problem.
After receiving permission, with the approved login credentials in place, the technician uses secure software to port into the client's computer via the internet and resolve the technical issue. The process simulates the experience of onsite support delivered by a service professional.
A wide variety of software applications are utilized in the delivery of remote tech support. These applications fall under the banner of remote desktop software, desktop sharing software, remote access software, IT management software, and remote desktop management tools. Common brands include TeamViewer, LogMeIn Rescue, VNC Connect, Kaseya, and Solarwinds Take Control, but there are many more.
Why do companies choose remote IT support?
Companies choose remote IT support for a variety of reasons, including the following:
Need affordable alternatives to traditional onsite IT support or full-time internal IT staff
Desire for instant support to avoid service delays
High frequency of basic desktop issues
Need to augment internal IT staff
What are the pros and cons of remote IT support?
The advantages of remote IT support :
Time saving benefits
Remote technical support can eliminate the wait times associated with onsite support delivery. If you have a serious IT issue and your IT provider is only able to provide onsite service, your team may be unable to work until the service provider arrives. It is not uncommon that issues like traffic, bad weather, and parking problems can increase the time between service request and delivery. Remote support bypasses such costly delays by providing direct and often immediate support through the internet
Cost-saving benefits
The cost of remote support service can often be significantly less than the cost of maintaining a full-time staff member or paying for onsite support from an outside vendor. Remote support service is often provided under a flat-rate monthly plan, enabling you to budget your IT expenses in advance.
Ease of delivery
When remote support is executed properly, the experience is smooth and can be completed with little interruption to the client's work. In some cases, the support recipient can continue their work simultaneously while the support is being delivered.
The disadvantages of remote IT support:
There are a few issues that cannot be solved remotely
Some problems, such as WiFi or internet connectivity issues or server shutdowns can't be solved by remote support service. For this reason, it is worthwhile for you look for an IT service provider that can also provide onsite tech support during crisis situations. Alternatively, if you have a savvy technical person on staff, your remote IT support provider can sometimes guide them through the troubleshooting process over the phone.
The client experience can feel different
The experience of receiving remote support is different from that of getting assistance from a technician by your side. An experienced remote support provider will focus on delivering a positive customer support experience, but the feeling for the user can be different. Some people would rather not have a support technician in their personal space, but others prefer the individualized nature of in-person service.
How do you evaluate a remote IT support provider?
Trust and experience
Trust may be the most important factor in choosing a remote IT support provider. There are a variety of ways in which you can determine the trustworthiness of a service provider. First you will want to confirm their business reputation and experience by asking them direct questions about how many years they've been in business and whether they can provide any testimonials or references from other clients.
Another way to establish trust in a prospective remote support provider is to search for online reviews, though due to security and privacy concerns, many remote IT service clients prefer not to write reviews. You should also ask whether they've worked with other companies in your industry, especially if you have industry-specific information technology needs.
Hiring practices
You should expect that your remote support provider practices due diligence in hiring IT staff members. Hiring practices can vary from company to company, but in many cases this involves a careful interview process, background check, and training period. In some instances, you will be assigned an account manager who will be personally responsible for delivering your support, but sometimes these duties are shared by multiple team members.
Very important: be sure your remote support provider is not outsourcing service to another company. Some IT companies merely operate as an intermediary for a third-party support provider, which can result in tenuous relationships between client and technician. These terms should be clearly laid out in your contract.
Security protocols and password protection
Confirm that your IT provider has strict security protocols in place to ensure the protection of your information. At the least, your remote session and your communications should be safely encrypted. Passwords should also be protected and stored carefully—ideally offsite in a secure encrypted password application. You should also have the traditional network security measures in place, including, Firewall, Antivirus solution, and VPN. Your IT provider can help ensure these are properly installed and updated.  
Your Service Level Agreement
When you sign a contract with an IT service provider, the terms should be clearly outlined in a contract, including a Service Level Agreement (SLA). Areas that should be clearly indicated include guaranteed response times, ticket resolution times (if relevant), and after-hours or emergency support.
Is support guaranteed at all hours? Is there an extra charge for immediate/emergency support? Is after-hours support available, and are you comfortable having updates or installations take place when your team is out of the office? How does the provider track and document the status of support requests? These are all areas to consider when determining the parameters of your contract and/or service level agreement.
Additional services
Finally, some contracts include additional applications or services, such as cloud backup solutions, filesharing applications, or antivirus solutions. In some cases, the remote support service is provided as a supplemental add-on to regularly scheduled onsite service. Whatever the case, be sure your contract accurately reflects your service expectations. A clear agreement reduces the chances of misunderstandings and increases the likelihood of a positive experience for all.
---
24Online offers remote IT support plans to businesses in Jordan, UAE, KSA, and Qatar. With over a decade of experience providing information technology services to a wide range of companies, and deep partnerships with 20+ international brands, we have the expertise you're looking for. Our team is highly trained and bilingual in English and Arabic. Get in touch today for a free quote and complimentary IT assessment. Call +962 6 582 88 33 to get started.