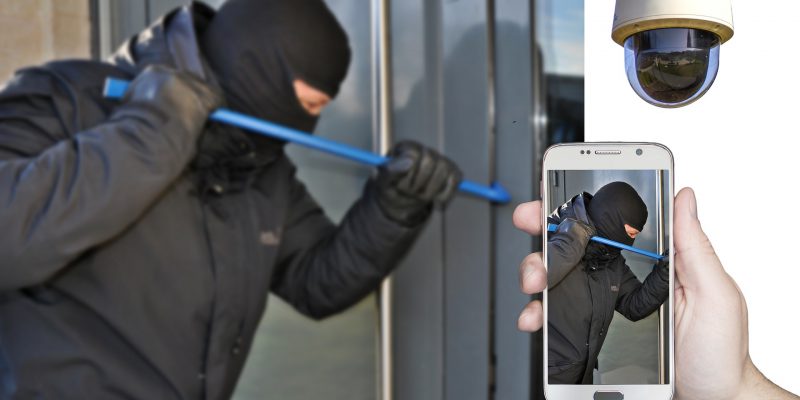 09 Sep

7 Big Reasons to Install a Business Security Camera System

Business owners have many options when it comes to crime prevention, but installing a business security camera system can be one of the best.

1. Deter crime such as theft or vandalism.

The most common reason businesses install security camera systems is to protect themselves from theft or vandalism. Whether by intruders or bad actors inside the company, these kinds of crime can have a devastating effect on the company's bottom line.

The presence of security cameras at a business can deter criminals or (in a worse case scenario) provide the police with evidence of a crime.
2. Monitor employee productivity.
Oversight of employee performance is yet another reason for a business security camera system. Review footage to determine whether your employees are arriving on time and conducting their jobs correctly.
The presence of camera systems can also improve staff performance, as employees often work more efficiently when they know they are being monitored.
3. Maintain records and reduce liability.
Store recorded footage for the long term to protect your business against lawsuits. Document the workings of your business in case you need to provide evidence in a court of law. This kind of documentation can also work as protection against frivolous litigation and unscrupulous employees.
4. Collect information for business success.
Collecting footage through a business surveillance camera system gives you more information about your operations and can inform better decision making in the future.
Monitor customer patterns, product placement, or equipment usage to continually improve your customer experience.
5. Reassure customers with the presence of a security camera system.
The presence of a video security camera system in your business can give your customers more confidence in the quality and performance of your staff.
Surveillance cameras can also give visitors and staff a better sense of safety when arriving or departing from your place of business.
6. Control location access.
In high-security environments, a business surveillance camera system can function as an important part of location access control, ensuring that only authorized individuals gain access to the property.
A surveillance system is also highly useful in maintaining oversight of outside locations such as parking lots and access roads.
7. Achieve peace of mind.
At the end of the day, the best reason for installing a business security camera system is for achieving greater peace of mind. You may indeed find you sleep better with the right security system in place.
If you're looking for a good security camera system for your business, you've come to the right place. 24Online has deep experience installing business security camera systems for companies in Amman, Jordan and the Middle East region. With over a decade of experience serving hundreds of companies, we are familiar with a wide range of surveillance systems and are confident we can find the best match for your business. Give us a call today discuss your biggest security system challenges.
24Online is a registered partner with Ubiquiti Networks, a vendor of highly scalable video security systems. We we offer a complete product line of UniFi cameras and equipment by Ubiquiti, including IP camera systems, network video recorders, and wireless camera systems.