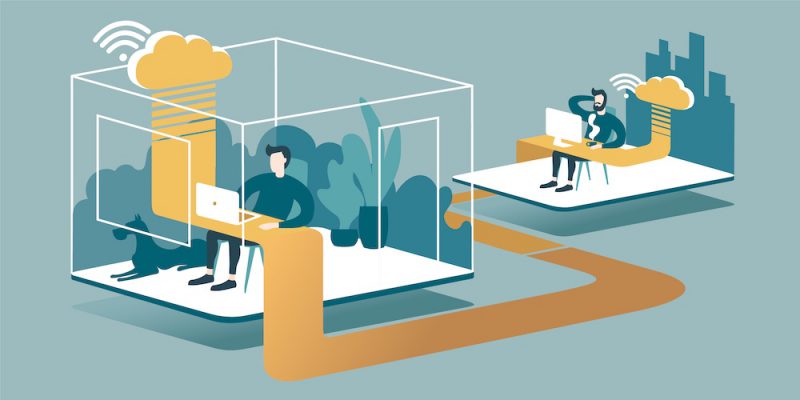 02 Oct

7 Advantages of Remote IT Support

Tech support is not always fast. Maybe your in-house technician is too busy to take care of small IT problems, or gets overwhelmed by a backlog of support requests. Or your outside IT vendor has to fight traffic to get to your location, resulting in long delays and chronic downtime.

Meanwhile, your staff sits idle and your business loses revenue. Not good, right?

There is an alternative, though. Did you know that technical support can be delivered over the internet? Not every issue can be solved this way, but many desktop problems and user-level issues can be resolved by a remote support technician. The process is easy, quick, and involves minimal setup. And 24Online provides this service. For your company, this could be the difference between meeting deadlines and not.

Below are 7 advantages of remote IT support by 24Online.
#1 Fast.
Remote support is virtually instant. Your 24Online remote support is available anytime, 24/7, as long as you have a reliable internet connection
#2 Convenient.
Remote access technology allows you to get tech support in real-time. How does this work? With your permission, one of our technicians can securely port into your network and solve problems on your behalf. This can be achieved anytime, even at lunchtime or after regular business hours.
#3 Flexible.
One phrase says it all: multichannel support delivery. Most providers offer assistance over more than one channel. We serve remote customers by phone, email, chat, via online ticketing portal, and through remote access software. The online ticketing portal gives customers the ability to monitor the status off any outstanding support requests.
#4 Accountable.
You should expect that your remote IT support provider is accountable through regular reports. There should be clear documentation of your tech support requests and the resulting remote support session(s). With 24Online, you are also assigned an account manager whose job is to ensure you're satisfied with the service.
#5 Secure.
Security should be a top concern for all remote support customers and providers. You should expect 256-bit encryption in your remote sessions and communications. This is the same security used by many banks and government agencies. You should also expect that your vendor has adequate protocols in place for password protection. On our case, passwords are stored offsite in a secure encrypted password application, so you can rest assured your data is protected.
#6 Bilingual.
If you do business in more than one language, you should expect the same of your remote support provider. Our staff are bilingual in English and Arabic, so 24Online Remote Support is a good fit for clients in the Middle East who seek culturally compatible tech support services. We can easily work across borders this way, providing service throughout the MENA region.
#7 Affordable.
A remote support plan provides significant savings over the cost of a full-time desktop support technician or contracted onsite support service. Get the support you deserve at a price you can afford.
Want to learn more? Check out our article "What is Remote Support and How Does it Work?"
---
24Online is currently offering Remote IT Support to businesses in the following countries: Jordan, United Arab Emirates, Qatar, and Kingdom of Saudi Arabia. Give us a call to get started today! +962 6 582 88 33