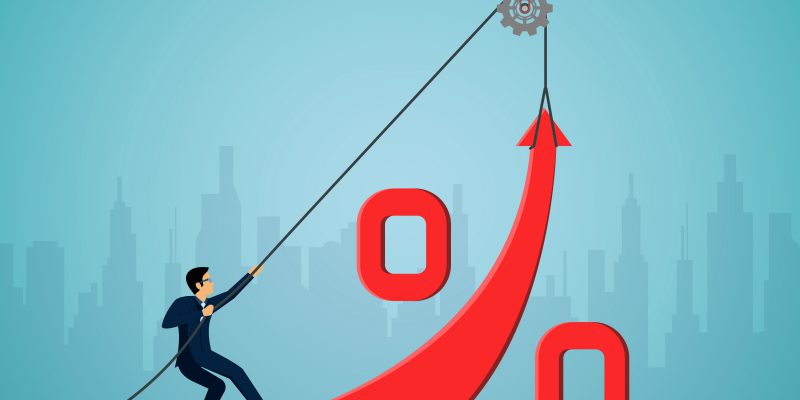 05 Sep

8 Ways to Recession-Proof Your Business With Better IT

If you're alive and you read the news, you know that economic indicators are pointing to a strong chance of regional and global recession. As a business owner or executive, you are likely concerned. Perhaps you are examining your operating budget and wondering how to protect your company against the worst effects of an economic downturn.

As noted in the Harvard Business Review, "surviving a downturn takes deft financial management." However, the article also observes that investing in technology during a recession can reap rewards:
"IT investments make companies more agile and therefore better able to handle the uncertainty and rapid change that come with a recession."

Walter Frick, Harvard Business Review
In our 10+ years of working in the Jordanian IT sector, we've observed the same. Companies that choose smart IT investments and lean and adaptive IT infrastructure solutions are more prepared to pivot in the face of rapid economic change.
In the area of IT operations, there are a few proactive approaches which can position you to weather the storm, and even pull ahead of your competition. Here are eight IT measures you can take to recession-proof your business:
1. Take the long view.
Set a plan for where you want to be at the end of the recession and engineer your moves backwards. This includes your IT environment. A market slowdown can be an ideal time to invest in new business processes to increase efficiency, streamline operations, gather performance data, and tap new market opportunities. Given the fact that recessions typically last about two years, a winning strategy will position your business to realize the gains of an economic comeback.
2. Audit your IT environment for unnecessary spending but invest in technology that gets you ahead.
Trim excess fat (but not muscle or bone). Eliminate applications and services that no longer serve your team. Are you running redundant applications? Are you relying on outdated hardware or software? The cost of inefficiency can be high. If your team requires regular tech support for slow or unresponsive systems, you'll find yourself paying twice: for your team's downtime and for tech service hours. While the initial cost may be higher to acquire new equipment, the long-term benefits off pay off.
3. Digitize more business processes.
If you haven't embraced digitization, you are already way behind the curve. A lack of digitization is most common among public institutions, but many private companies like manufacturers, service businesses, and local NGOs have been slow to join the digital revolution. If you are in this position, you may be able to ride out a recession with old systems in place, but you will be at a severe disadvantage when the economy turns around.
More sophisticated forms of digitization extend well beyond the transition from paper to computer-based systems. Manufacturers in particular can benefit from robotics, data analytics tools, or software like Systems Applications and Products (SAP) and Enterprise Resource Planning (ERP). Digital marketing is an obvious area that benefits local companies, but artificial intelligence and blockchain are also innovative technologies increasingly being tapped by companies in the Middle East.
4. Increase automation whenever possible.
Are there processes that could be automated to save time and make the best use of your staff? Target these areas accordingly. Your IT provider should be able to connect you with software or applications (some of them free) that streamline your workflow and eliminate redundant tasks. From marketing, to accounting, to supply chain management and business communications, there are industry-specific solutions that will simplify your work and reduce labor costs.
5. Embrace the cloud.
Integrate cloud services like cloud data backup, storage, and restoration to increase your resilience to ransomware attacks, equipment failure, natural disasters, and more. Storing your data on the cloud will protect you from crises by guaranteeing secure and easy access to (or restoration of) your information–anytime, anywhere. Cloud computing can improve your business's overall resilience by decreasing your reliance on local networks while facilitating better data sharing and collaboration.
6. Do business across borders to leverage international opportunities.
During a severe recession, business opportunities may become scarce in the regular places. However, savvy executives will seize new opportunities outside their borders. Solutions like cloud-based filesharing can improve your ability to collaborate across borders, and Voice Over Internet Protocol (VoIP) phone systems create greater flexibility in telecommunications, often at a significant cost reduction from a traditional phone system. Targeted digital marketing efforts will also enable companies to reach new customers, regions, or untapped sectors.
7. Reduce travel expenses with teleconferencing, web conferencing, and screen sharing.
Whenever possible, meet with partners and customers online, to avoid the expense of airline flights. Popular conferencing tools include Skype for Business, Zoom, GoToMeeting, Cisco WebEx, and join.me. Most Voice Over IP (VoIP) phone systems such as RingCentral, 8X8, and Vonage provide advanced conferencing options, as well.
8. Consider IT outsourcing options.
If you're concerned about the cost of maintaining full-time IT staff, consider working with a remote IT outsourcing partner under a contracted agreement. A qualified outsourcing partner can provide you with technical support through multiple channels, including phone, chat, email, text, online portal, and remote support technology. Sometimes this work is supplemented by a few days of monthly onsite IT support.
The above strategies are some of the best ways to recession-proof your business with better IT. An economic slowdown can be an ideal moment to increase your resilience, adaptability, and overall reach. For the savvy business owner, a global recession may yet deliver enormous competitive advantages, enabling you to reap the benefits of future growth opportunities.
If you'd like to learn more about how improved information technology can help you achieve your business goals, speak with a 24Online team member today.