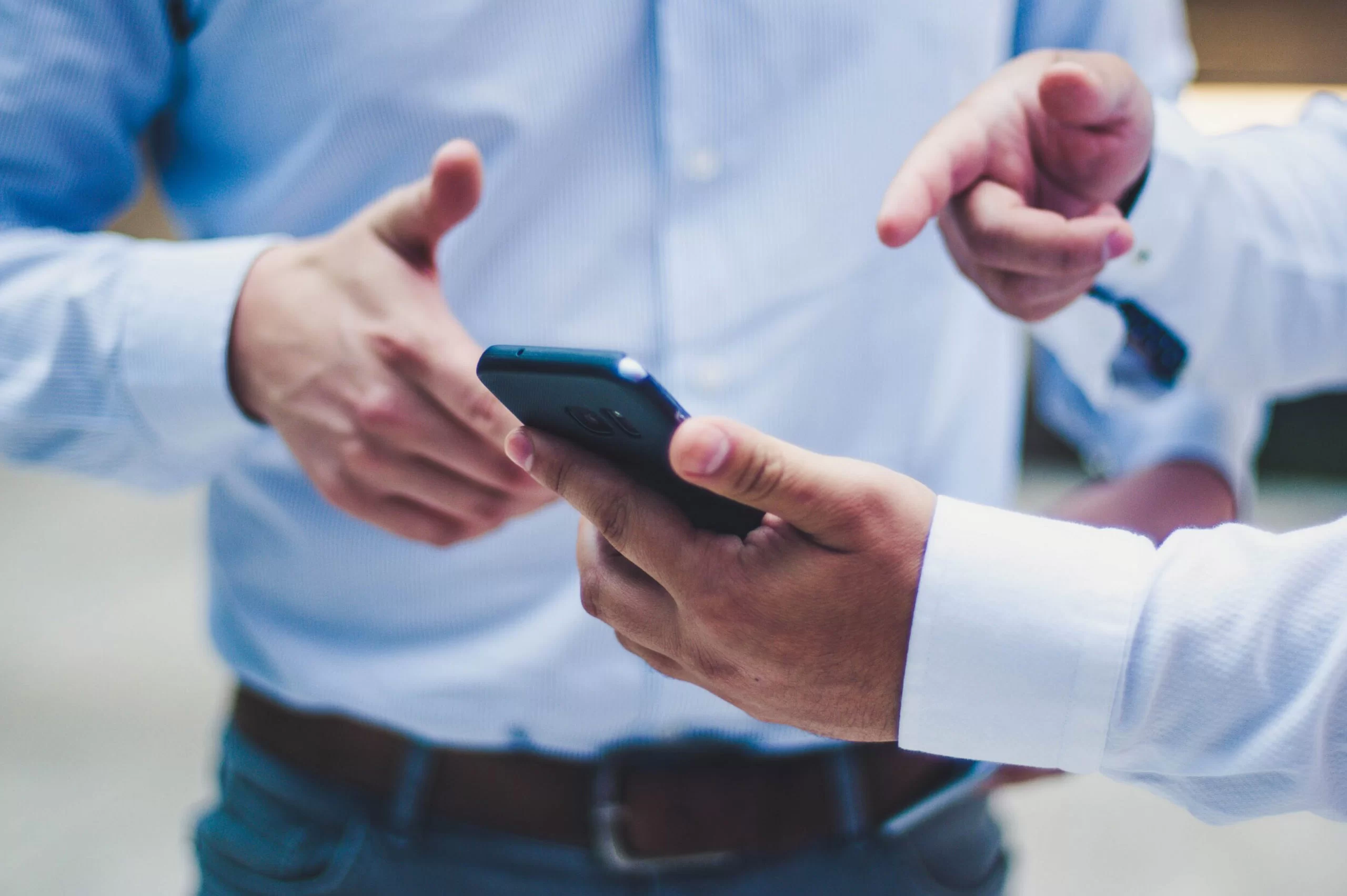 29 Jun

8 ways a mobile app can add value to your business

If you own or manage a company, you know the importance of adding value to your business over time. You may put your energy into customer acquisition and year-over-year growth. Or, you may focus on business assets – perhaps through commercial real estate or investing in equipment or machinery. 

What if there were a way to invest in your business that promotes growth, acquires customers, and qualifies as an asset (albeit an intangible one)? Surprise! A custom mobile app covers all the ground. 

Today, let's talk about the 8 ways a mobile app can add value to your business.
Apps built for your company's internal needs
First, let's outline the two major kinds of business-related apps. First we have internal applications, or apps built especially for your company needs. This kind of app is created to solve a problem or challenge that's unique to your world. 
An app that helps managers of a construction business read plans, inspect projects, and log tasks? That's an internal app. An app built for a restaurant chain, for tracking efficiency in the kitchen and the changing cost of ingredients? That's an internal app, too.
Internal apps can be huge assets, and can improve the overall efficiency and effectiveness of your business over time. Today, however, we're focusing on customer-facing apps, and the special benefits associated with them.
Customer-facing apps
Build an app for your customers and you unlock your business potential in a whole host of ways. First, consider that in a world of almost 8 billion people, there are well over 5 billion unique mobile phone users. Your mobile app puts your business in the palms of their hands. Paying attention?
Without further ado, here are 8 ways building a mobile app can add value to your business:
1. Create a stronger relationship with your customers
The first, best reason to build a custom mobile app for your business is to strengthen the bond with your existing customers. 
You create a special connection by establishing a convenient presence inside their mobile phone interface. In doing this, you signal to them that you're available and open for business. 
Empower this relationship with push notifications, a great way to keep customers informed about promotions and new offerings.
2. Widen your reach
As mentioned above, a mobile app puts your business in the hands of a huge community of prospective customers. Once your app is available for download through Google Play or the Apple App Store, it becomes discoverable by anyone. With the right marketing plan, you can increase brand awareness, attract new clients or shoppers, and grow sales.
3. Increase engagement
There's no reason your interactions with customers should be a one-way street. Use your custom mobile app to increase engagement, ask customers for their opinions or ideas, collect insights through surveys, offer service desk support, and engage across platforms, including social media and online reviews. 
4. Market and promote your brand
Your own mobile app provides you with a built-in marketing platform. Use your app to offer promotions, discounts, coupons, and more. Encourage customers to share and spread the word; you may be surprised how much growth this delivers.
5. Add new revenue streams
A new mobile app has its own revenue potential. If you choose to go this route, you can monetize your app by running in-app ad campaigns, including banners and interstitials. You can even plug into advertising networks that give you revenue based on views, clicks, or other metrics.
6. Collect data
Learn about your customer's behaviors and preferences by collecting data as they engage with your app. You can collect data like demographics, search history, behavioral, location, and more. Remember, you'll need to comply with Apple and Android privacy rules on this one.
7. Achieve a competitive advantage
If your competitors don't have apps, you likely have a distinctive market advantage. Your direct connection with customers through their mobile phones may trump your competition's most expensive marketing campaigns.
8. Increase your business valuation
By building a custom mobile app, you're adding a valuable asset to your business. In addition to the potential revenue gains associated with a new app, you may even attract investors and increase your overall valuation over time. Whatever the case, your mobile app unlocks a range of opportunities and positions you for long-term success.
The fastest and most efficient way to build a custom mobile app is by working with an app development company like 24Online. You might be surprised how easy the process can be. Let's connect and discuss your project.
Get in touch today!
---
24Online is an innovative app development and technology services company based in Amman, Jordan. Our goal is to apply the best aspects of the USA startup sector to help Middle East companies achieve success. Founded in 2008, we've served more than 600 business clients in seven countries. Check out our work or reach out to discuss your project.