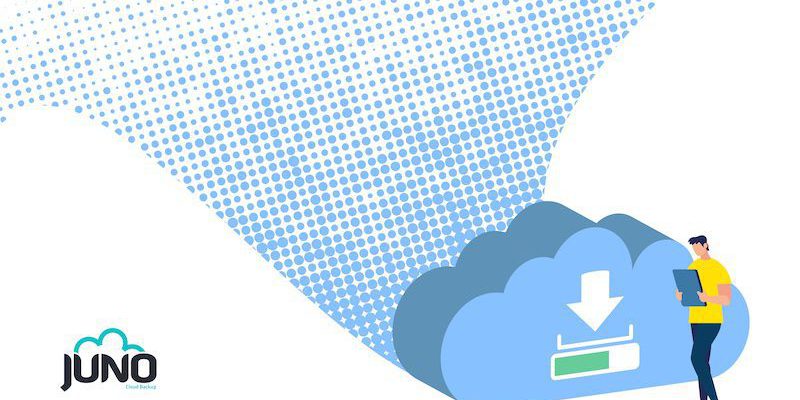 23 Oct

End-of-Year Sale on JUNO Cloud Backup Service

Promotion available only until December 30, 2019.

Data is the heart of your business. Are you doing everything to ensure your data is safe? With JUNO cloud backup, your data is…
Stored safely at a remote location
Always accessible + retrievable
Protected from flood, fire, theft, and hardware failure
When you implement JUNO Cloud Backup, a copy of your data is stored remotely and can be retrieved at a moment's notice, as long as you have a reliable internet connection.
As the exclusive Middle East reseller of JUNO cloud backup services, 24Online is pleased to offer a flexible online backup solution that works for individuals and businesses of all sizes.
JUNO Cloud backup is…
Affordable. Low monthly rate. Check out our end-of-year sale!
Automatic. Your backup process is automated on the schedule of your choice.
Fully managed. Guaranteed customer support by 24Online and JUNO.
Seamless. Backup occurs behind-the-scenes. No interruption to your work.
Customizable. You choose your backup storage location. USA or Europe.
Scalable. Your solution is flexible, based on your data needs.
JUNO Cloud backup features include…
Back up Data From any Computer (PC/Mac)
Triple-Layer 256-bit Encryption
Private Encryption Key–optional
Individual File Recovery
Unlimited Version History Recovery
External Hard Drive Backup
Image-Based Backup
Block-Level Backup
Scheduling and Real-Time Backup
Synthetic Full Backup
Free Local Customer Support Provided by 24Online.jo in Amman
Email notification in Your Inbox
Worried about ransomware attacks? You can insure your business against ransomware attacks by implementing JUNO cloud backup. Restore and retrieve your data at a moment's notice and avoid the stress and high cost of dealing with ransomware demands.
Your data. Stored safely. On your terms. For a low annual price.
Take advantage of our end-of-year sale and get started today!